Two of the key parameters for achieving optimized interior acoustics are sound absorption and sound attenuation.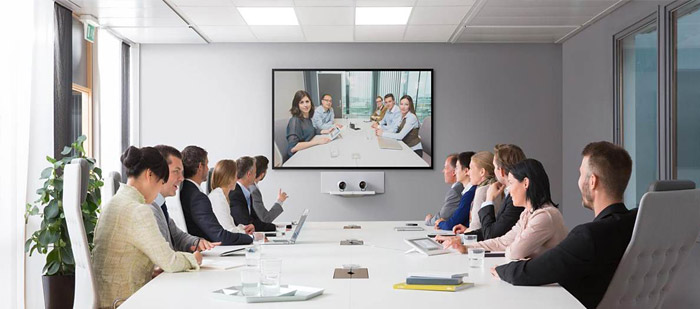 Sound absorption:
Noise reverberation is caused by hard surfaces such as gypsum board, glass, wood and concrete. These types of surfaces cause sound to reflect. This effect raises background noise levels and to compensate for this, people will raise their own voice which in turn, increases reverberation.
Reverberation is controlled by selecting high quality sound absorbing ceiling tiles. Absorbers are classified into 5 classes rated from A to E according to ISO standard 116 54. Class A tiles are rated as extremely absorbing. The majority of the Acoustic Plus category of ceiling tiles are Class A providing NRC 0.85 – 0.95 Noise reduction.
Sound attenuation:
All interior spaces are subjected to external noise. This can come from adjacent rooms, the floor level above, mechanical equipment within the ceiling void and noise emanating from outside such as traffic, aircraft and rain. Isolating an interior space from unwanted external noise can be achieved by selecting ceiling tiles with a good level of ceiling attenuation (CAC)
Recommendations:
For general office and meeting room situations where partitions terminate at the ceiling height we recommend ceiling tiles that provide a combination of sound absorption (Class C or above) and good to high levels of attenuation for room to room privacy such as;
Performance Plus Ultra are a mineral fibre construction finished with an acoustically transparent and durable surface facing providing an optimized level of combined acoustics.
Click here to view Data Sheet
Acoustic Plus Dual Bloc 35 are a composite tile providing a good level of sound absorption, a high level of attenuation and will muffle external noise such as rain on metal roofing.
Click here to view Data Sheet
For open plan office areas and call centres we recommend ceiling tiles that provide extremely high levels of sound absorption (Class A) and a medium level of attenuation such as;
Acoustic Plus High Performance are a Class A, lightweight, glass fibre absorber with a non perforated crisp clean surface finish.
Click here to view Data Sheet
Acoustic Plus Thermo Acoustic are a Class A, glass fibre absorber with the added efficiency of best in class thermal resistance R2.1 m2 K/W
Click here to view Data Sheet
---
Acoustic Ceiling Tile Selection Guide:
The Acoustic Tile Selection Guide is a useful resource for selecting the correct ceiling tile for your project application.
For more information on acoustics or assistance with your project please contact us